Wichita Corporate Bus Rental
For large group cooperate traveling corporate bus rental is the best option. It is relatively cheap for moving your staff to a given location using this form of transport. Unlike in using private or public means of transport, corporate bus rental provides an affordable option with very competitive transportation services.
One problem us is that when we think about chartered buses, we immediately think about the facilities and services available in public transport. But this is the case, with chartered corporate bus transport, the facilities and amenities available are exclusive of high quality aimed at making your traveling as comfortable as possible. These rides are even used for wedding transportation!
Contact us today to speak with our Reservation Specialists!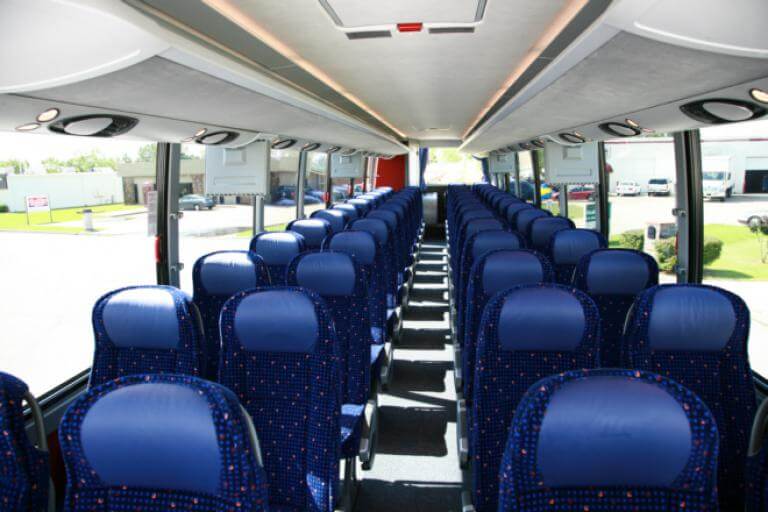 ---
Get a Free Quote for Service Today
---
Corporate Bus Charter Services
If you are looking into hiring corporate chartered bus services, you need to think about the nature of the trip. The nature of your trip will determine the type of bus you will take, the traveling costs you are likely to incur and certainly how you are going to plan for accommodations for all the members involved.
For instance, depending on the nature of your traveling there are the different Wichita charter buses you can use. For simple or just short traveling you will need simple chartered buses, for a one day or extensive traveling, you will need a complex bus with extra amenities like restrooms, television sets and other amenities that enhance and make your traveling easier. You might even require a sleeper bus when traveling for longer periods than a day that extends beyond a single day.
We are pretty sure you want to make an impression to the public, right! If so, the ambiance of the vehicle you are traveling in is a factor to consider. The vehicle should support all the lavish amenities that offer great comfort to the passengers on board. In any case, it is your responsibility to please the people you are working with. An elaborate bus with all the amenities is what you want to impress and motivate your employees.
If you are looking for corporate bus rental services in Wichita, Kansas Stellar Charter Bus Wichita is the company for you. Talk about elegance, ambiance, and top quality services or amenities, we have them all at Stellar Charter Bus Wichita.
Affordable Transportation for Wichita Companies
At Stellar Charter Bus Wichita, we specialize in regular transport of personnel for corporate institutions. Our services are competitive but are relatively cheap. We cover every traveling process that may look complicated to you. We take care of everything right from travel incentives to organizational and logistic planning.
When it comes to corporate chartered buses traveling we see it all, our team of experienced understands that it took you time planning for a perfect event. With this in mind, they are not going to let you down, they will ensure that everything runs according to your plan without any hitch. With our services, all you have to do is sit back and have us take you to wherever you want to go.
Lastly, We value your security and safety, as such, we do regular checks of our buses and do a continuous training of our personnel to ensure that everything you get including the services they deliver is of exceptionally high quality and that it meets the required standards.